Transmission slipping is often caused by worn parts or low fluid and should be repaired.
If you suspect your transmission is slipping you need to ask yourself if you've had these common signs that indicate that this is the problem and if you need repairs. Some indications that there is a "slipping problem" are the engine revs to higher than normal RPMs when the gears are engaged and you are driving or slow shifting response. It doesn't necessarily mean that your transmission slips out of gear. When shifting gears you may feel or hear noises or a bad response. Diagnosis is free and should be done asap so that you can avoid further problems.
Common repairs for transmission suffering from slipping or signs that a slipping transmission is imminent are replacing parts or fluids. Low fluids will not give the system the hydraulic pressure needed to engage and shift gears smoothly. Old or contaminated transmission fluid can also be a root cause of or precursor to slipping transmissions. This is because the lubrication is not effective. This can lead to major problems so make sure your fluid is changed and flushed periodically at the Fort Lauderdale Transmission Repair Shop.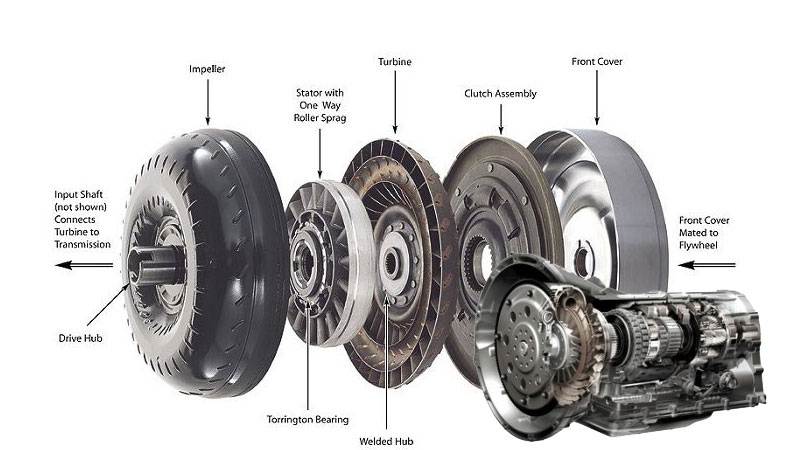 Transmission bands that link the the gears together can become damaged over time from normal use. Often these bands will need replacing rather than adjusting to fix the slippage issues. If left unprepared, this problem can lead to more serious problems involving the engine. This problem is common with automatic transmissions in cars and trucks.
Torque converters that are malfunctioning can cause rough vibration sounds and slipping transmissions. When the Torque converter cannot pass the correct amount of fluid into the transmission you will have these types of issues and also bad acceleration and bad gas milage.There can be several issues involved with the torque converter psych as needle bearings, seals, clichés and solenoids, so this must be diagnosed by an experienced technician.
Damaged transmission gears will cause slipping because the do not engage tightly and thus your gears will slip and not perform. Solenoids are valves that are electro hydraulic and are the main controlling factor that controls the fluids throughout your transmission. If the solenoid is not functioning properly then transmission oil will not get to where it needs to be. The PCM and computer diagnosis can determine if this is the problem. But check for leaks first as this is an easy to diagnose problem involving fluids and lubrication.
Lastly, the clutch is a universal problem in all types of transmissions. In automatic transmissions there are clutch plates in several locations that can get damaged and cause slipping within your transmission. In Manual or standard transmissions this is the main cause of slipping gears. Hopefully your transmission just has low fluids which is an easy fix and quick to diagnose. If the slipping is due to any of these other parts, then the transmission will need to be disassembled and old parts removed and replaced.
The best thing you can do is flush and replace your transmission fluid periodically and check for leaks so you can avoid these problems and have a transmission that lasts a very long time.